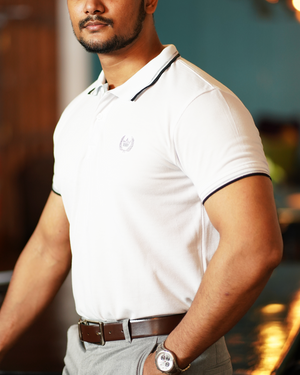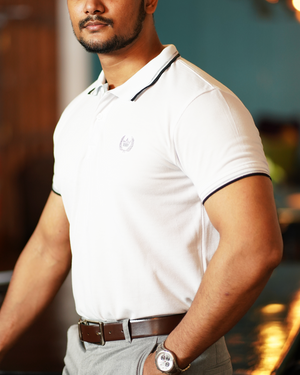 Royal White Polo with Silver Embroidery
Introducing our All-New Premier Polo! Premium White Pique Fabric, tipped with Light Silver and black tipping, that contrasts in a subtle manner whilst complementing the Polo as a whole. Topped off with silver Embroidery, this Polo represents class, and elegance, a first to Sri Lanka, and a first to your wardrobe. 
Wear this to any formal function, or on a casual night out, regardless you'll impress with the first of its Kind in the country!