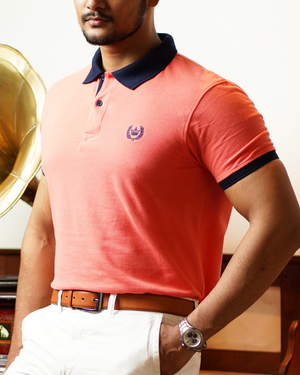 French Salmon Pink Premium Polo
Limited to only 50 units! The French salmon pink polo consists of imported premium Pique, which is of a deep pink hue, stitched finely together with Navy collars, and cuffs to give a tropical yet classy vibe, a different Polo from what we've put out in the past, but a welcome change to the collection. 
Guaranteed to catch eyes wherever you go, this is the perfect Party Polo.