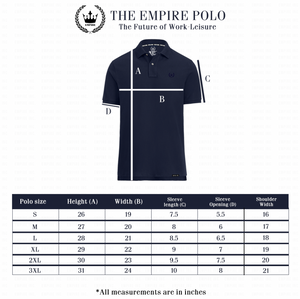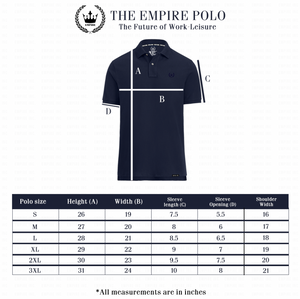 August Polo 3 Pack
3 times the Confidence, 3 times the class!

This bundle includes our All-New Ocean champagne, British Hunter Green & Scottish Black polos! Fill your wardrobe with style and confidence - get the Empire August 3 Pack now!
Fabric : 65/35 Cotton-Polyester Special Grade Blend.

Wash & Care Instructions
1) It's best to use hand-wash settings on the washing machine, and set the temperature to 30 degrees
2) Wash using similar colors, ie. Light colors together, dark colours separately.
3) Iron your Empire polo inside out and on low heat